Stammen Lumber Ltd.
---
Hours:
Mon - Fri: 8:00 AM - 5:00 PM
Closed: Saturday & Sunday, Public Holidays and Christmas week
---
Methods of Payment:

About Stammen Lumber
Our family-run lumber, building materials and hardware business was founded in 1962. Today, Murray, Dave and Brent Stammen also custom-build residential, commercial and farm projects throughout Saskatchewan.
Stammen Lumber had its start as a small sawmill in eastern Saskatchewan. The founding partners were Roman Stammen, Maurice Baker and David Stammen. In the summer of 1962, a planer mill was set up 4 km north of Annaheim, SK in the original sawmill operation. Sales were primarily in lumber and plywood. In 1977 the planer was sold and the operation became Stammen and Baker Lumber. Then in 1987, the name was changed to Stammen Lumber and the business carried a full line of building materials. Recently, 4,000 sq. ft. was added to the existing building.
No job is too big or too small for Stammen Lumber, we're with you through it all.
Our customer services include:
Estimates, and Take-offs
Roof, Floor, Wall Truss & Stair Design
Cut Shop
Paint Mixing
Key Cutting
Delivery, and Pick up
Stammen Lumber prides itself on the ability to offer the latest in building products and technology along with a large inventory of the latest building supplies: dimensional lumber, rough lumber, plywood and OSB sheeting, LP Floor Systems, slabs, siding, roofing, drywall and insulation. We also provide Canada's Midwest with roof, floor trusses and stair systems, pallets and crates, and laminated poles and posts.
Ensure your project is a success – partner with Stammen Lumber for both supply and build. Our general contracting service features experienced crews and quality workmanship. Over the years we have supplied and built many buildings including commercial, residential and farm. Randy Crone heads up our estimating team and assists with everything from a simple set of plans to more complex designs.
The success of the business is built on customer service and the ability to offer our customers a quality product at a competitive price. It has always been our goal at Stammen Lumber that our customers have a pleasant and enjoyable building experience. If you don't see what you need, please let us know.
Our Partnerships
Stammen Lumber is a Member of Castle Building Centres Group Ltd. - Canada's Premier Buying Group
Since 1963, builders, contractors and consumers have been relying on Castle as their building supply partner. Whether you're looking for lumber, building materials, hardware or advice, Castle dealers across Canada are trusted to deliver quality products and value. Castle Building Centres buying group, a national co-op buying group gives us the buying power and product selection that makes us as competitive as the big box stores. Castle dealers are independent. We run our own store, we own our business. Our families and staff are part of the fibre that makes up our local community. We are committed to serving your needs. That's why over 300 Castle members are growing and succeeding. Castle Building Centres Group Ltd. is a 100% Canadian co-op buying group owned by members just like us.
Builders, contractors, DIYers and customers rely on us to deliver quality lumber, building materials and hardware. If you're looking for something special, come into our store, give us a call, or request a quote right now. If you can't find what you need, please let us know and we'll be pleased to source it for you! Because that's what neighbours do for each other. At Castle, we're your trusted building and hardware supply partner.
---
Products We Carry Services We Offer Contact Us Request A Quote
---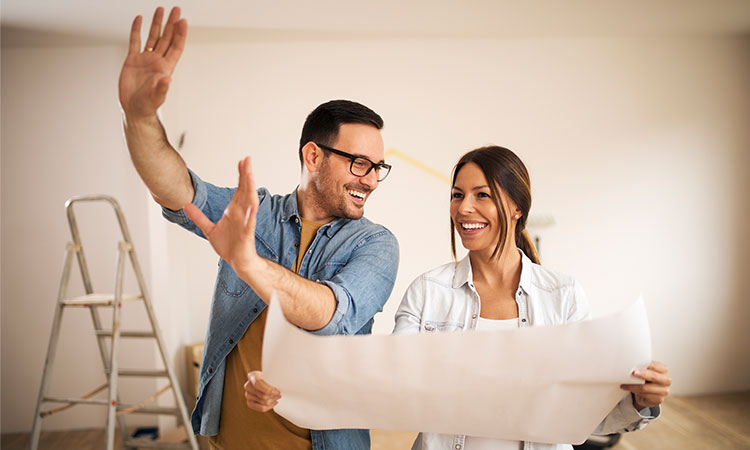 The Saskatchewan Home Renovation Tax Credit (HRTC)
The HRTC allows homeowners to claim a nonrefundable tax credit on qualifying home renovation expenses. Visit the CRA website for more information on this tax credit.
Northern Capital Grants Program
The Northern Capital Grants Program is funded by the Northern Municipal Trust Account and delivered by the Northern Municipal Services Branch in La Ronge. The program provides northern municipalities and settlements with financial assistance to build or purchase municipal infrastructure and capital assets. Learn more
Saskatchewan Home Improvement Grants: 20 Grants, Rebates & Tax Credits
A list of 20 grants, rebates, and tax credits available to homeowners in Saskatchewan. Learn more
---
Tour Our Store
Click on any photo, then use the < and > buttons to scroll through the photo gallery of our store and yard.
If you have questions about our products or services, please contact us or request a quote form.