VicWest
vw1
For more information and a complete product line visit VicWest.
VicWest Agricultural Channel Wall / CL508
VW-508
Details
CHANNELWALL and CL 508 profiles were designed with the following criteria in mind: strength, appearance and cost savings.
VicWest Residential Palight® Trimboard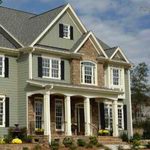 VW-PVC
Details
Palight® Trimboard is made from PVC, which will not rot, swell, or split in the way wood does. This is due to the fact that PVC is not affected by moisture, which destroys wood over time.